Greek evening event
---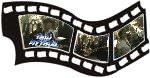 This offer is suitable for all owners of Greek restaurants, tavernas, bars and cafes and event and entertainment organisers of greek dancing events, greek weddings and family events, anniversaries and other greek celebrations. On stage performance can be delivered via the entire band or via a smaller team of 2 to 3 band members (vocal, bouzuki gitair, piano).
Click on the video on right hand side and see one of our Greek evening events in a greek tavern
We guarantee great fun and invite everyone to the live experience of a *Greek evening* traditional entertainment. The time of the event can be tailored and adapted to individual needs.